The Food Safety Authority of Ireland (FSAI) has issued a notification on the recall of some batches of Kinder Surprise chocolate from Belgium due to possible presence of Salmonella.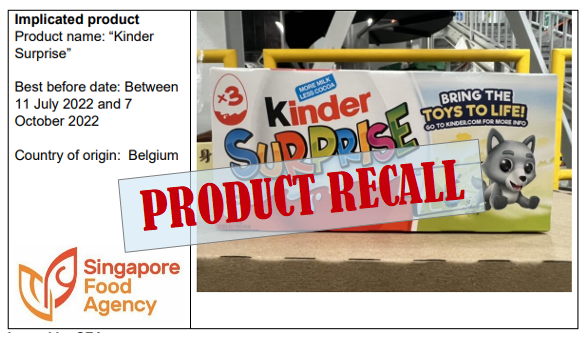 2 As the implicated products were imported into Singapore, the Singapore Food Agency (SFA) has directed the importer, Redmart Ltd, to recall the products. The recall is ongoing.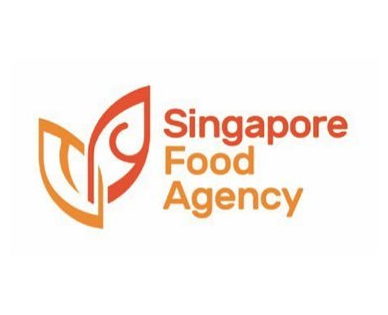 3 Salmonella is a pathogenic bacterium that should not be present in ready-to-eat food. Salmonella can cause foodborne illnesses including fever, abdominal cramps and diarrhoea.
Consumers who have purchased the implicated products are advised not to consume it. Those who have consumed the implicated products and have concerns about
Issued by SFA
6 Apr 2022
Read the Official Media Release HERE.